Thermal insulation AEROFLEX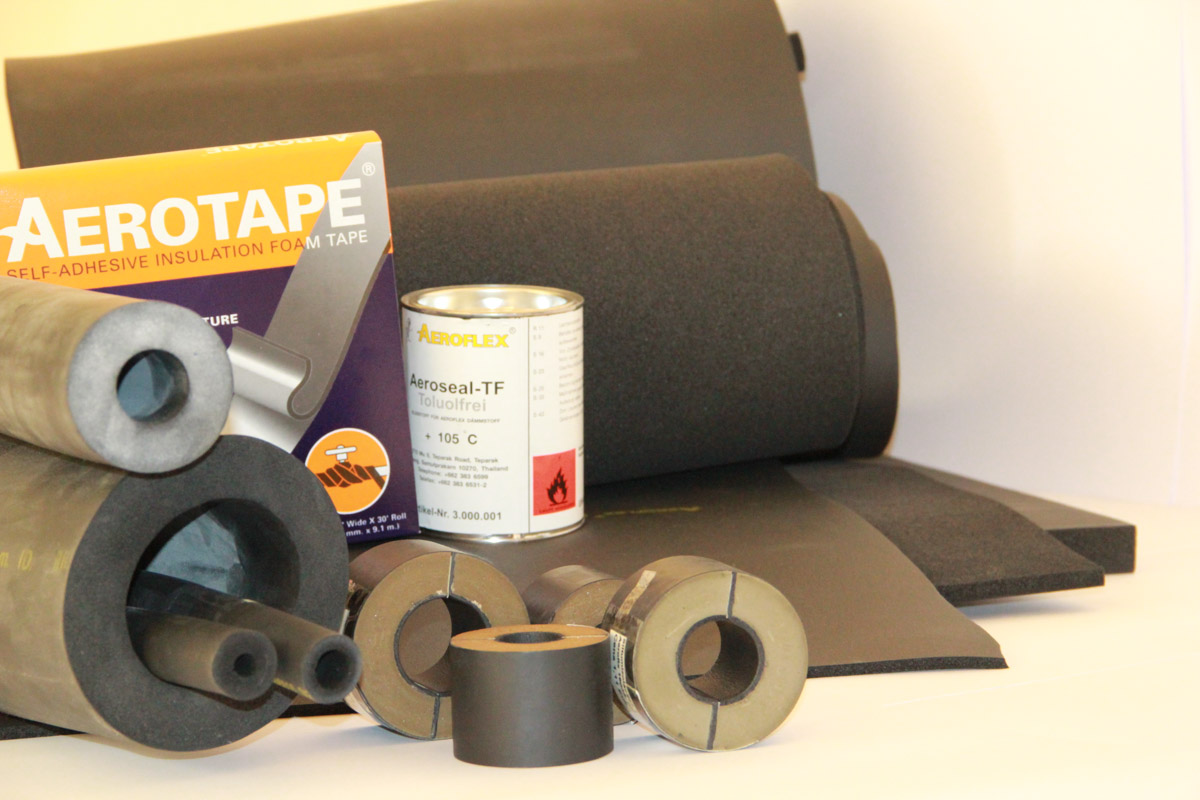 AEROFLEX closed cell tube and sheet insulation is a flexible and lightweight elastomeric material designed for insulating liquid cooling and heating pipelines.
AEROFLEX is an ideal insulation for frost control on sub-zero piping. It prevents heat gain and condensation problems on chilled water and refrigerant pipelines, and it also prevents heat loss from hot water plumbing, liquid and dual temperature piping.
AEROFLEX insulation confirms to the standard EN14304:2009-Thermal insulation products for building equipment and industrial installations - Factory made flexible elastomeric foam (FEF) products - Specification.
MAIN PHYSICAL PROPERTIES
Thermal conductivity λD W/(m.k.):
0°C       0.036
+10°C   0.037
+40°C   0.040
Reaction to Fire Class EL
Service temperature -57°C~+125°C AEROFLEX becomes hard at -57°C, but can be used even at -200°C. Within these recommended operating temperatures, it will not affect the thermal efficiency and water vapor permeability of AERFOLEX.
U.V.Weather Resistance: Excellent
Moisture Resistance
Flame and Smoke Proof
Thermal Efficiency
Anti Vibrations and Resonance
Flexibility and Space Saving
Safe for handling
Neat Appearance
 AEROFLEX Standard Sheet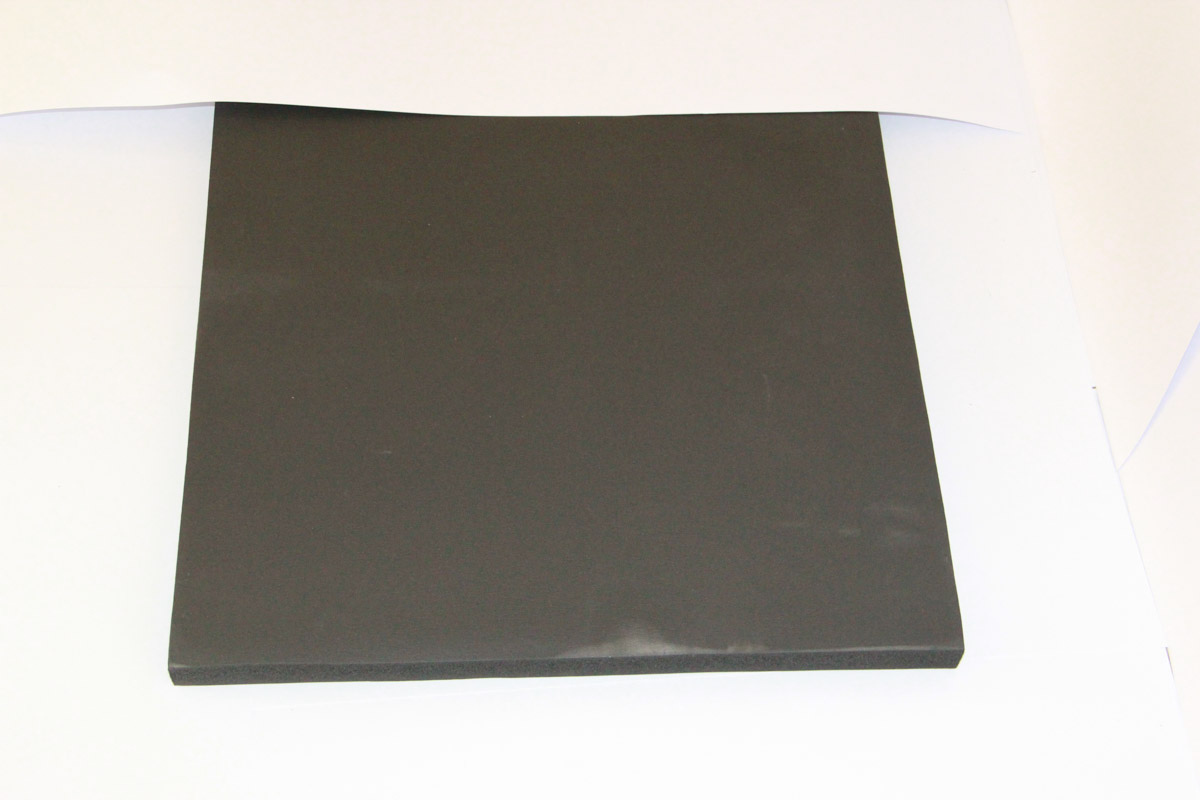 Standard sheet is available in two sizes:
1 M2 in piece 0.5mx2m
2 M2  in piece 1mx2m
| | | | | | |
| --- | --- | --- | --- | --- | --- |
| AEROFLEX Sheets thickness  | 6 mm | 9 mm | 13 mm | 19 mm | 25 mm |
AEROFLEX Sheet Roll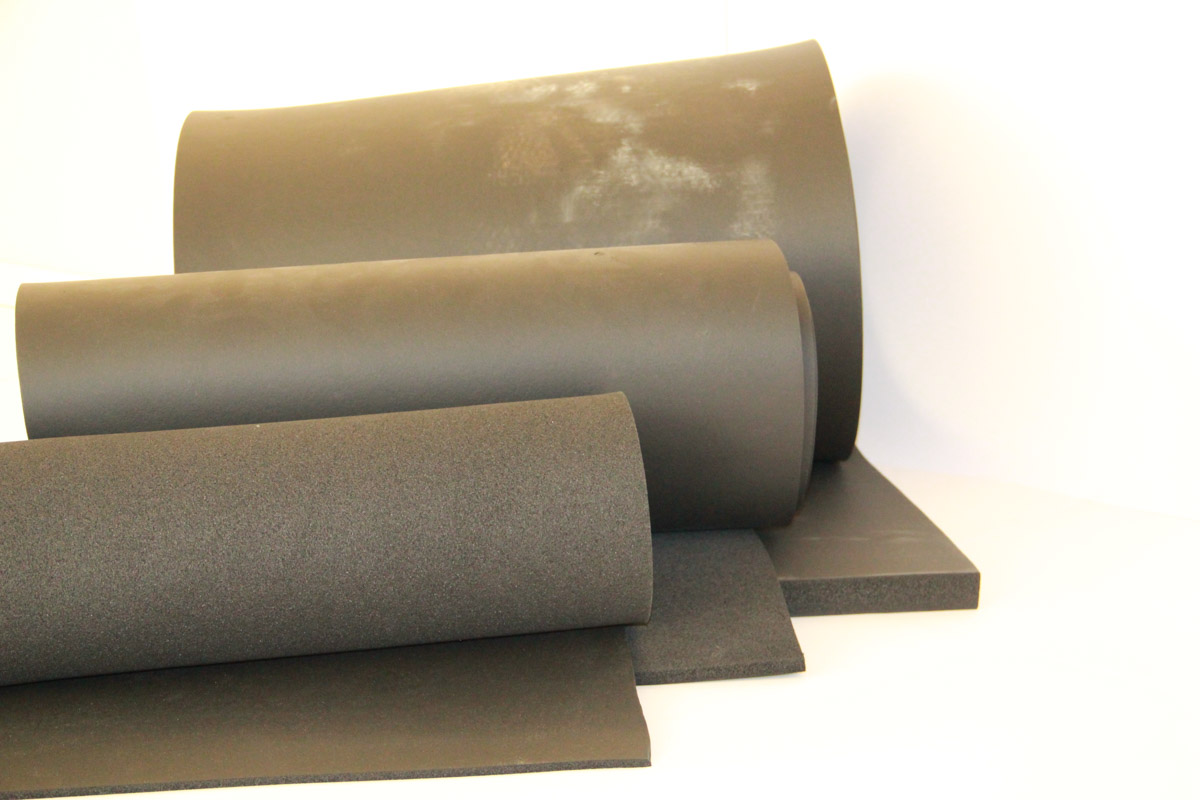 | | |
| --- | --- |
| MSR 06-thickness 6 mm | width 1 m x 22 meters in roll |
| MSR 09-thickness 9 mm | width 1 m x 15 meters in roll |
| MSR 13-thickness 13 mm | width 1 m x 11 meters in roll |
| MSR 19-thickness 19 mm | width 1m x 7 meters in roll |
| MSR 25-thickness 25 mm | width 1m x 5 meters in roll |
AEROFLEX Thermal Insulation in 2M tubes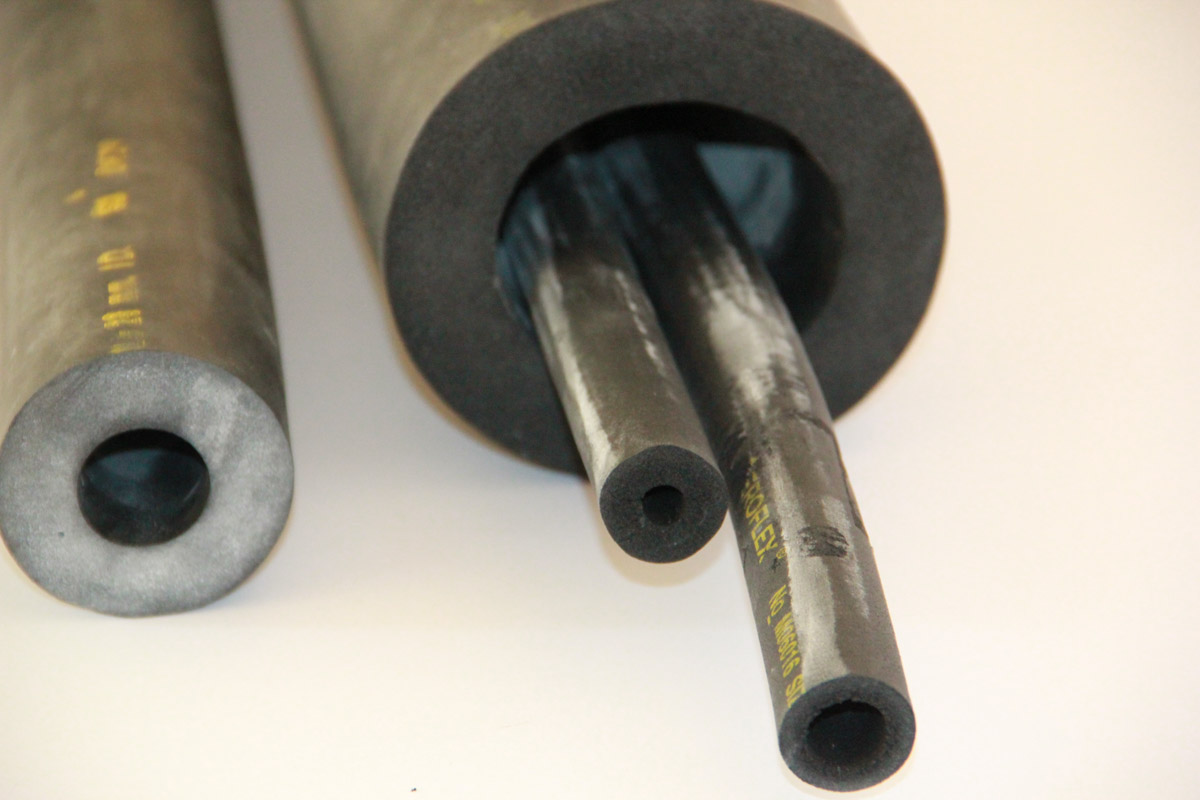 Tube diameters:
6mm
10mm
13mm
16mm
19mm
22mm
28mm
35mm
42mm
54mm
64mm
76mm
90mm
105mm
Insulation wall thicknesses:
6 mm
Y
Y
Y
Y
 
 
 
 
 
 
 
 
 
 
9 mm
Y
Y
Y
Y
Y
Y
Y
Y
Y
Y
 
 
 
 
13 mm
 
Y
Y
Y
Y
Y
Y
Y
Y
Y
Y
 
 
 
19 mm
 
Y
Y
Y
Y
Y
Y
Y
Y
Y
Y
Y
Y
 
25 mm
 
Y
Y
Y
Y
Y
Y
Y
Y
Y
Y
Y
Y
Y
AEROTAPE
The High Quality Self Adhesive Insulation Foam Tape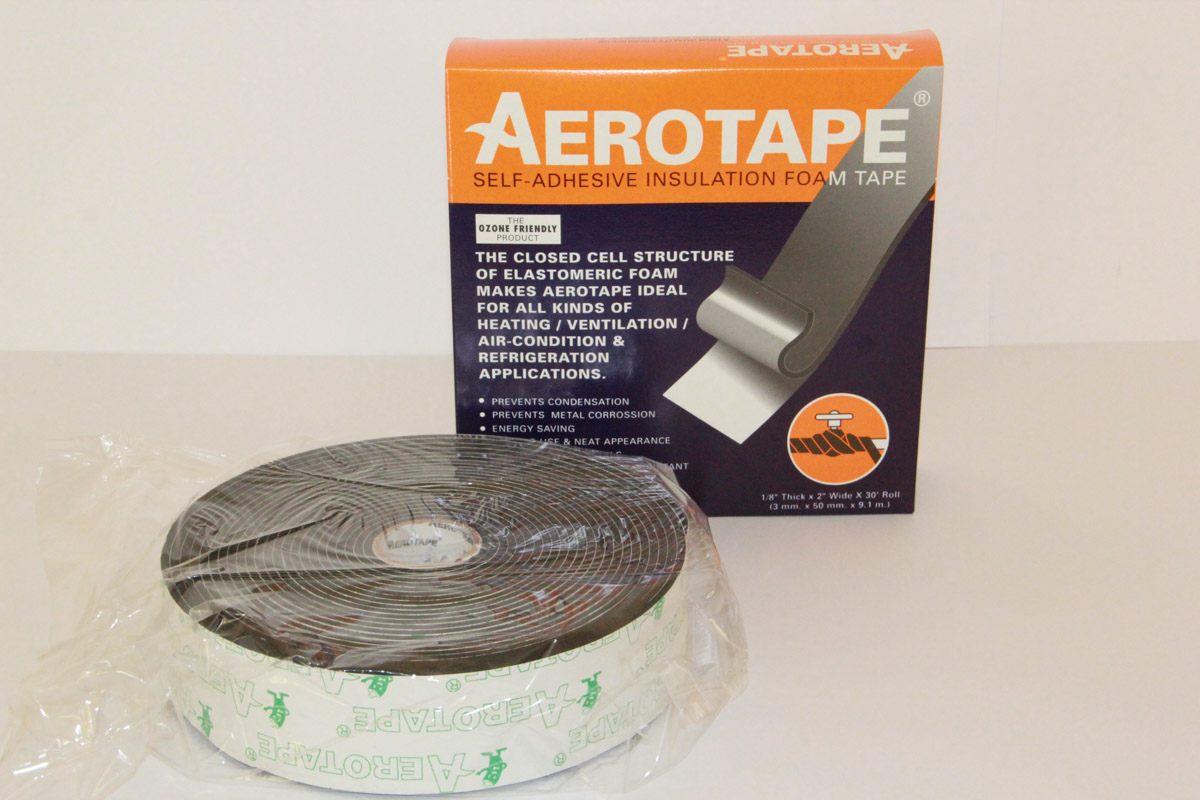 AEROTAPE is the flexible and self-adhesive insulation foam tape, adheres firmly to all metals.

SIZE - 3 mm x 50 mm x 9.1 m

Temperature range    -290C ~+930C
AEROFIX
Polymeric Rigid Foam Hangers with Self-Adhesing Tape for fast installations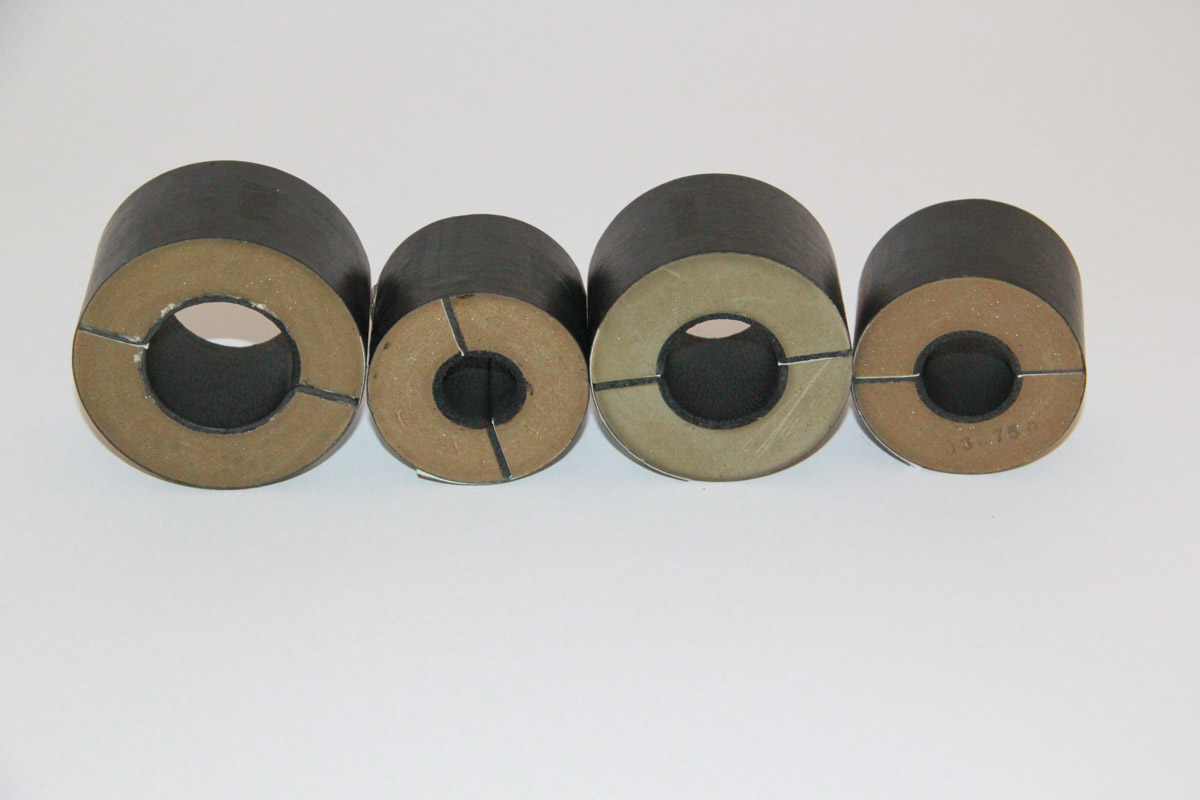 Hermetically seals against environment

UV and moisture-resistant elastomer tube insulation 

Crush-resistant pipe-hanger insert that safeguards the integrity of the insulation from crushing
AEROSEAL-adhesive for bonding AEROFLEX Insulation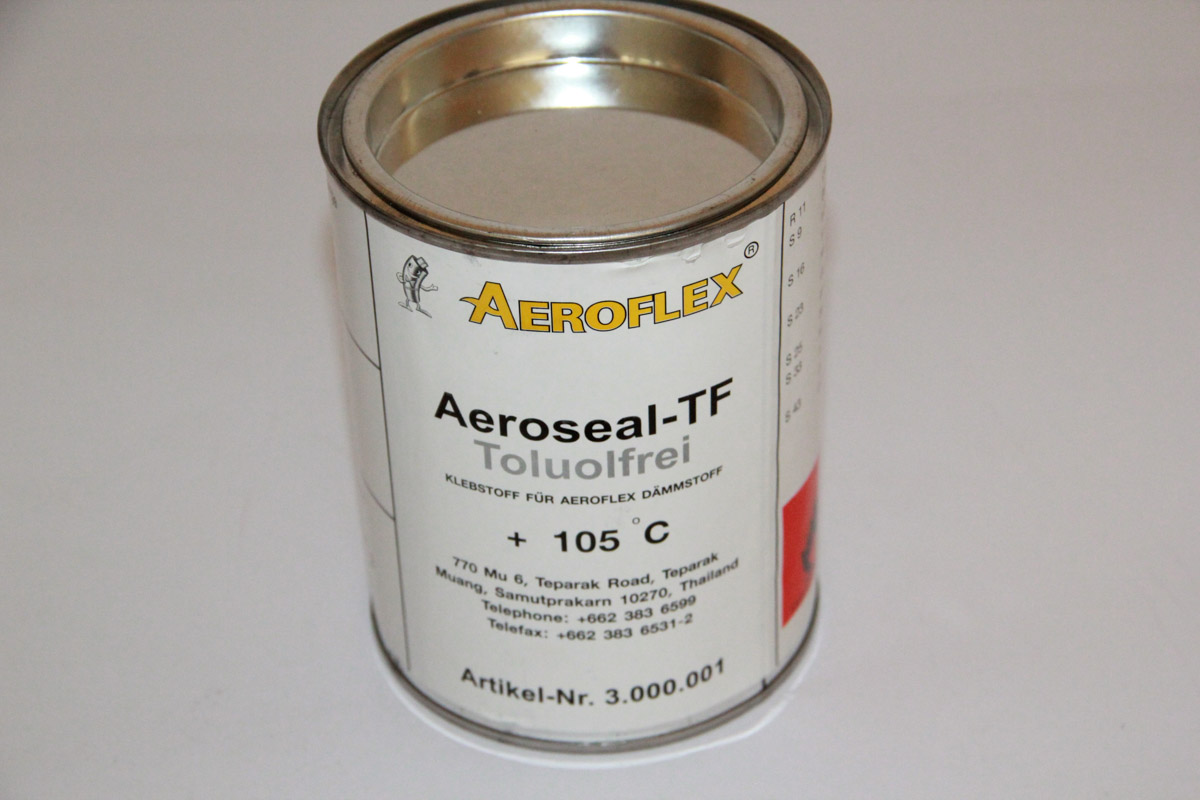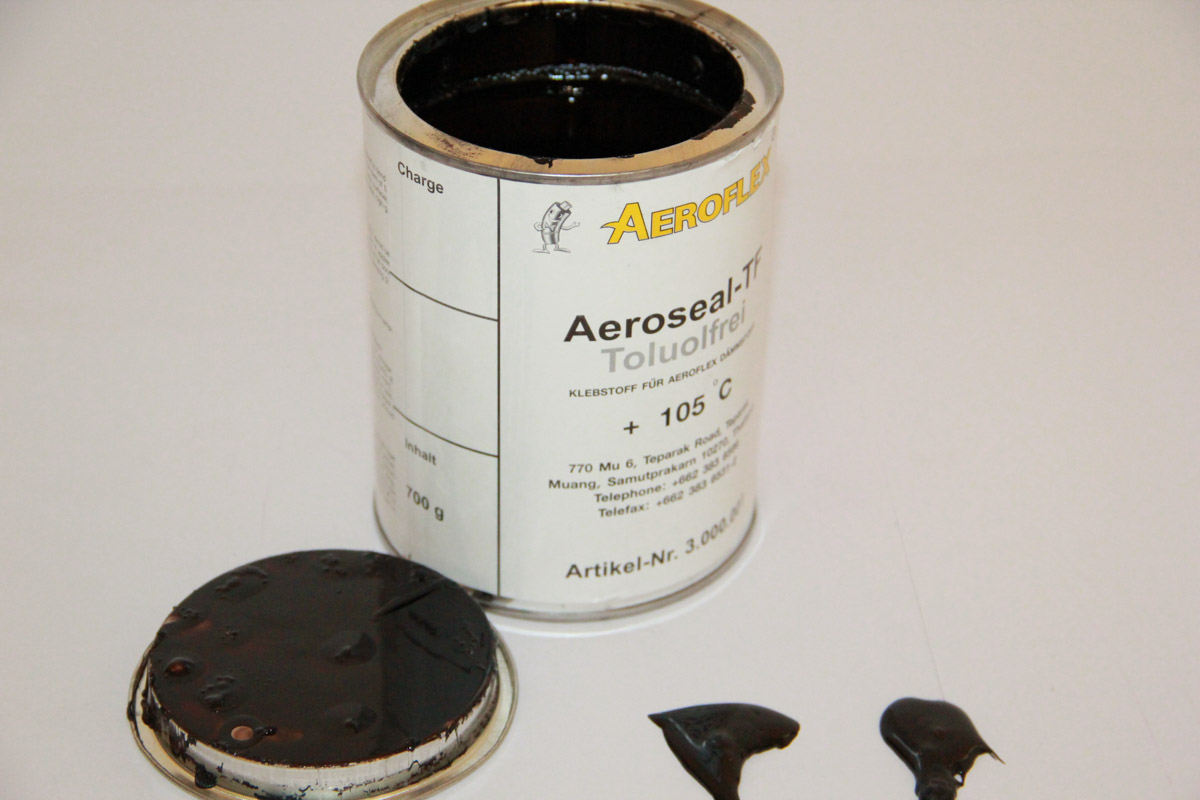 AEROSEAL is adhesive for bonding AEROFLEX Insulation material together, but also can be used with other materials like Metal, cork, PVC sheet, Formica, Melamine Board and Rubber Sheet. 

Available in 0.700 gr metal cans

Appearance - black viscous liquid

Coverage (apply adhesive both surfaces):  3-4.5 m2/liter