FUCHS REFRIGERATION OILS
RENISO TRITON SE/SEZ series - Refrigeration oils based on polyol esters (POE) for chlorine-free, polar and ozone-neutral refrigerants (for example, R134a, R507a, R404a).
RENISO PAG 46 / PAG 100 - Fully-synthetic refrigeration oils based on ployglycols (PAG) for automotive air-conditioning systems which use R134A refrigerant.
RENISO PAG 1234 - Universal PAG refrigeration oil developed for vehicle's a/c systems with R1234yf, but also suitable for R134a.
RENISO C-SERIES - Special, synthetic refrigeration oils for use with natural CO2 refrigerants. For transcritical and subcritical CO2 applications. Perfectly miscible with CO2.
RENISO C 130 E (on request) - Special synthetic refrigeration oil which was developed for natural CO2 refrigerant. RENISO C 130 E is a perfect products for bus air-conditioning systems which use CO2.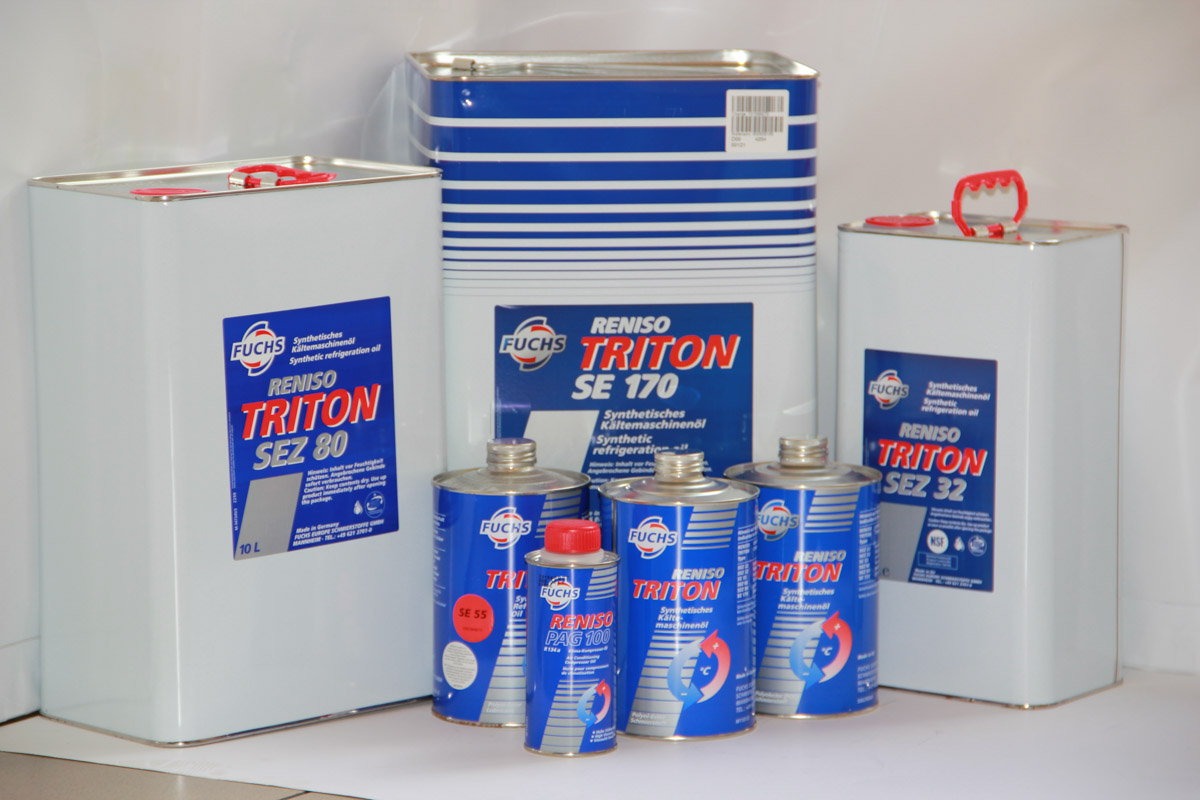 Volume
Oil polyester RENISO TRITON SEZ 32
1L
5L
10L
Oil polyester RENISO TRITON SE 55
1L
5L
 
Oil polyester RENISO TRITON SEZ 68
1L
5L
 
Oil polyester RENISO TRITON SEZ 80
1L
5L
10L
Oil polyester RENISO TRITON SE 170
5L
10L
20L
Oil polyester RENISO C 85 E
10L
 
 
Oil RENISO PAG 100
250 ml
 
 
Oil RENISO PAG 46
250 ml
 
 
Oil RENISO PAG 1234
250 ml